Human Change Management Institute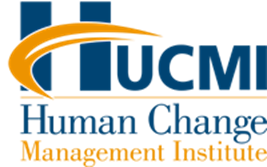 HUCMI is a Qualified Education Provider™ (QEP™) of the Association of Change Management Professionals® (ACMP®) for the HCMBOK® Training and Certification Program
The HCMBOK® – Human Change Management Body of Knowledge is a guide for Change Management, comprising methodology, tools and good practices, the objective of which is to link the Organizational Change Management activities to the phases and typical management activities of any project.
Through this collaboration, we intend to share our organizational change management knowledge with leaders of all areas, HR, IT, Processes professionals and especially project managers and PMOs in Nigeria. Our dream is to see every single project considering the human factor as an essential component to achieve its business objectives.
The next training session comes up on July 11 – 13, 2017. The training qualifies you to sit for the global Certified Change Management Practitioners examination (CCMP).